The sun set over Pwllheli as the final boats wheeled up the beach back to the club. After a six hour postponement on shore and three super challenging races, the sailors in all of the fleets were ready for dinner and an early bed time.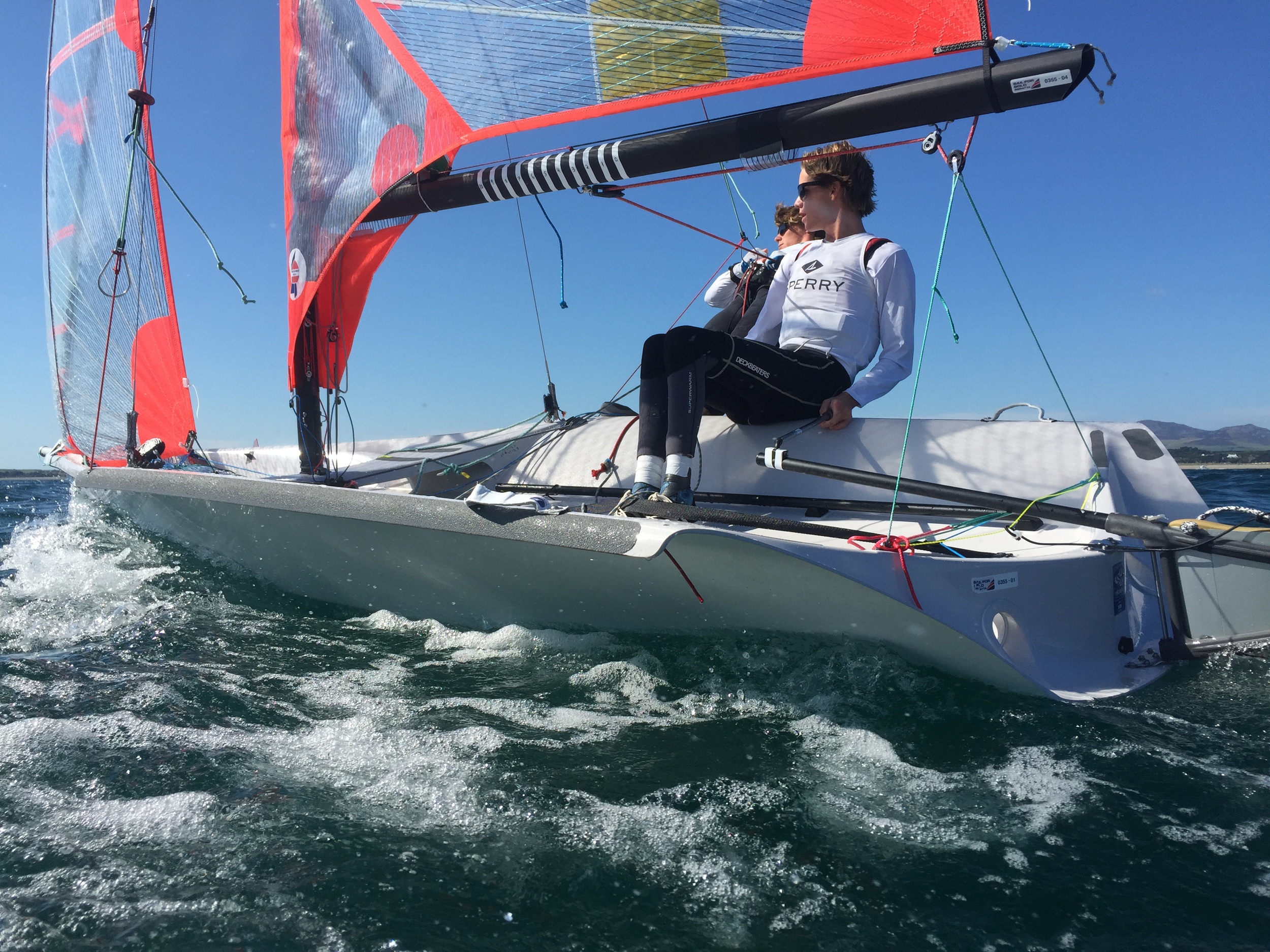 Today was a challenging day mentally both on shore, and on the water. Light, shifty wind coming from over the land made for a jumbled fleet, with unpredictable wind shifts and big position changes throughout the day, but the US squad battled hard for several good opening-day score lines. One of the highlights of the day, was the battle at the front of the fleet in race two, when Max and Andrew rounded the first mark in fourth after a clean start and first beat, and then proceeded to pick off the remaining three boats one at a time, in a series of close quarters, tactical battles around the rest of the course.
Currently Chris and Wade are leading the American charge, sitting in 3rd overnight, while Max and Andrew sit 6th, and Nic and Ian 7th to round out our top 10 performances so far. Tomorrow is moving day, and with slightly more wind forecast, we're in a great position to jump up in the rankings. Check out the full results here, and wish us luck!